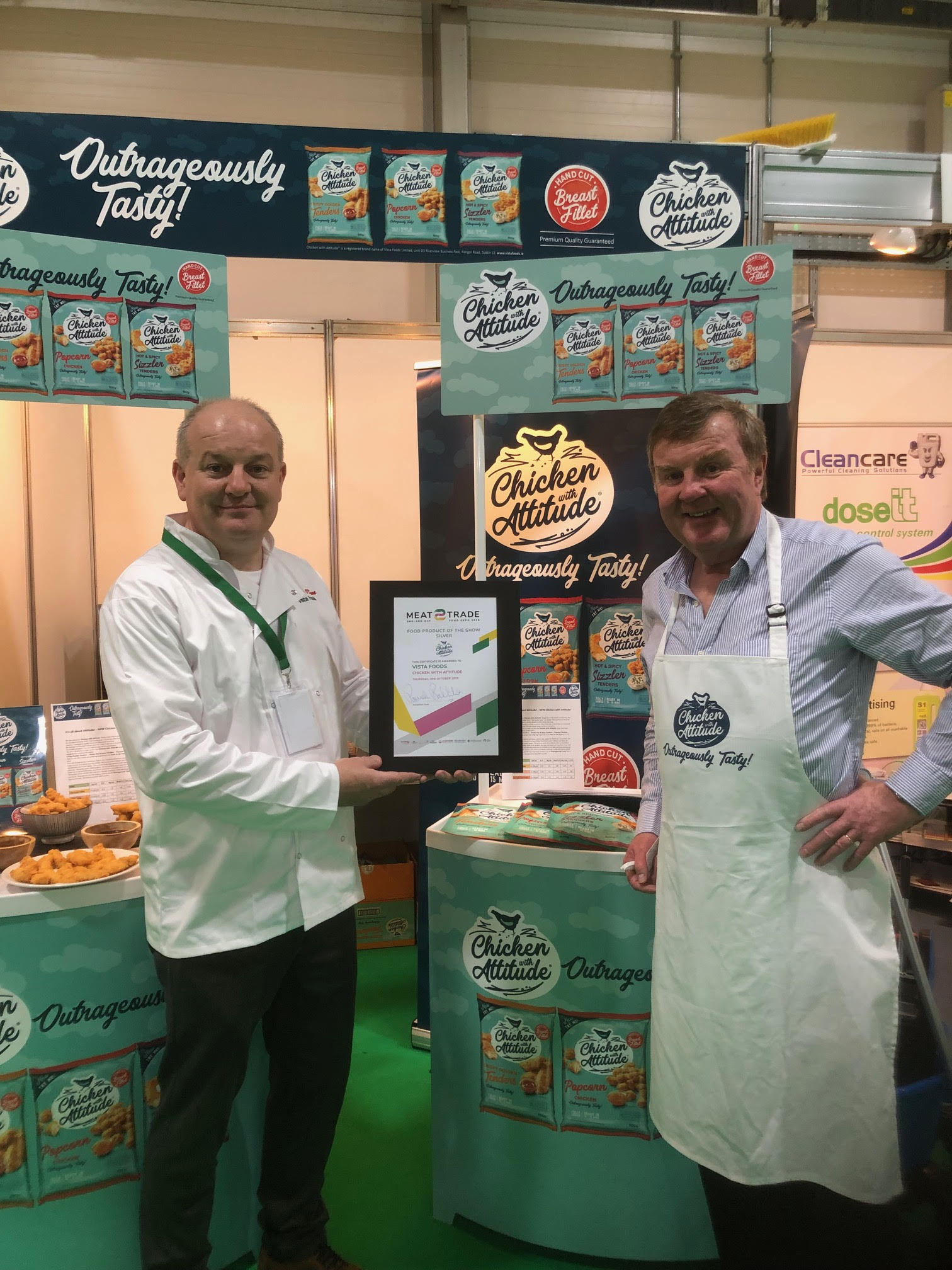 Vista wins Award for new ' Chicken with Attitude' at Meat 2 Trade Show
We are delighted to have received an award for the best new Chicken product at the recent Meat 2 Trade Exhibition. (Meat 2 Trade is a master Butcher Exhibition and Competition held each year for the best of European Butchers where they compete for Excellence Awards.).
The new Chicken with Attitude range designed for oven cooking is making a real impact.
'Chicken with Attitude'
new Retail Range from Vista
SPECIALLY FORMULATED FOR OVEN COOKING. 500G FAMILY SIZE BAG.
CRISPY AND DELICIOUS EVERY TIME.
'CHICKEN WITH ATTITUDE'
AVAILABLE NOW!
NEW LOOK. NEW BRAND.
SAME TOP QUALITY AS ALL OUR PRODUCTS.