Hot Sandwiches
Buns, Baguettes, Wraps, Ciabattas, Subs, Pittas
Served to go, or on a plate with side of fries and salad. The perfect fillings for any hot sandwich.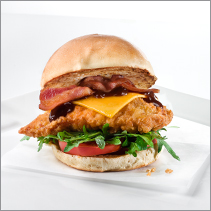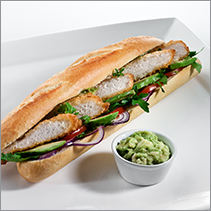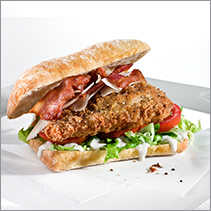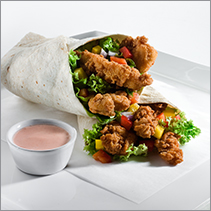 Snack Boxes
Fast food snack boxes with the spicy Sizzler – the perfect combination with hand cut chips or spicy wedges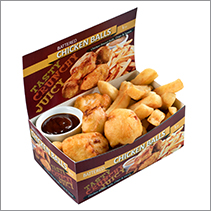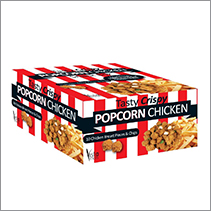 Starters
Appetizers to get the taste buds going. Our signature product, the battered chicken goujon for that perfect crunchy Caesar salad.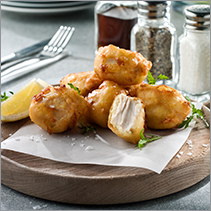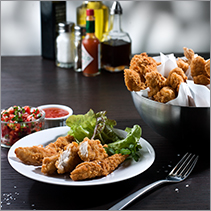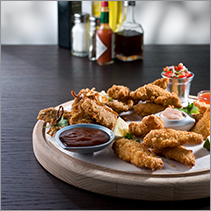 MAINS
Real chicken with the perfect crunchy coating to accompany any main dish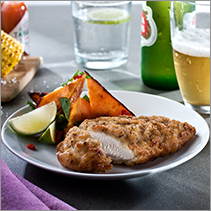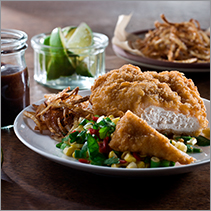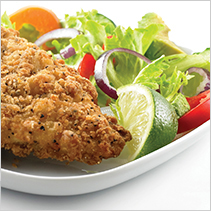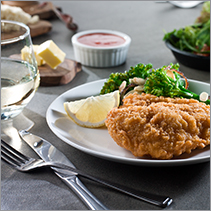 FINGER FOOD
Dipped in sweet chilli sauce or a creamy garlic mayo, there's only one problem with this finger food, you'll never have enough!