Kerry Food Ingredients in a recent 2015 Flavour Trends report identified the following key flavours in 2015.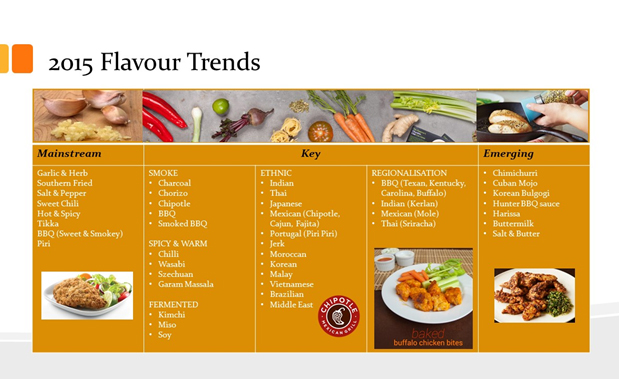 For many of these flavours, chicken is the natural base ingredient.
These trends are being driven by greater exposure to more ethnicity through travel and social media, the constant human quest for taste variety and novelty, and the often positive associations between ethnic foods and health.