Since the report on Just Eat financial results, we took to the streets and talked to independent takeaway owners across the country to get their views on online ordering and Just Eat.
The feedback was pretty consistent, and split broadly into 2 groups: smaller town takeaways, and city based takeaways.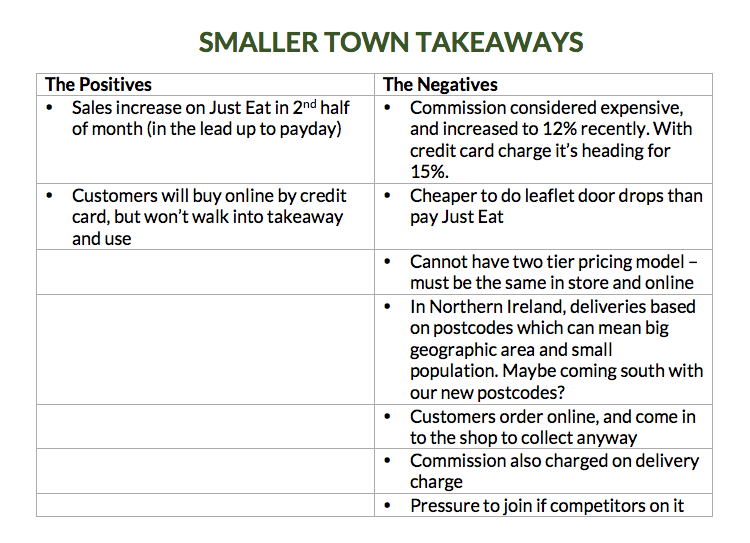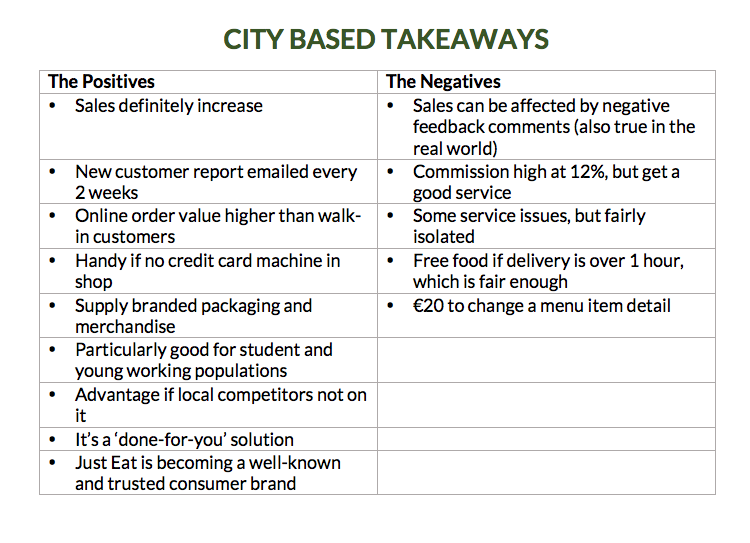 The internet, mobile devices, and online takeaway food ordering are here to stay. With growth comes more alternatives, more competition, and more enhancements to the service. At this moment for example, technology developments like delivery driver tracking and design your own product are being rolled out in different parts of the world. As we have all seen with digital technology, innovation and rapid change are certainties.
And like all new technologies, it's often a double edged sword and figuring out how to use this technology to your advantage is the key.
Whether it's with Just Eat or one of the increasing number of alternative online food ordering platforms such as Marvin, What's for Dinner, DigitalRestaurant.com, etc., or whether it's under one of the big brands like Just Eat or with your own company branded online platform, get your food business online. All your customers are already there and waiting.