Its late, the pubs are closing and the shops are shut. Hunger strikes for this bunch of butchers…
A group of German Butchers were out one evening enjoying some beverages when they decided to have a barbeque. There was one problem. The stores were closed.
They were left to rely on sausages from all- night petrol stations (which were not to their standard!).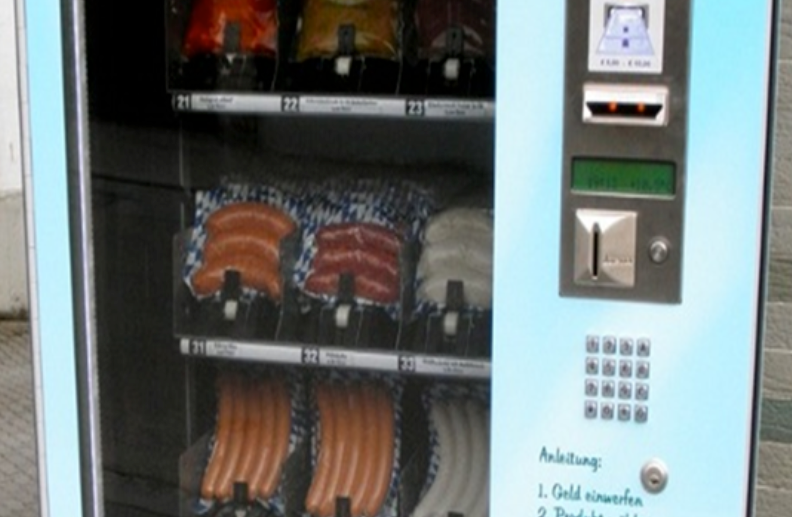 This sparked the idea….
Why not build a vending machine outside the butcher shop so that late night customers can get their hands on high quality meats?
So, they actually did – and the vending machine has proven to be very popular with many late-night carnivores.
Would this appeal to Irish consumers after a night out on the town? We're not so sure….
Well, maybe if it dispensed booze too!