Is your food safety rating displayed on your door?
The UK and Northern Ireland have a Food safety inspection scheme in place whereby businesses display certificates and stickers on the front of their store front with a food safety rating.
The scheme is used to rate the standard of food hygiene, not the quality of the food in:
• Takeaways
• Restaurants
• Supermarkets
• Sandwich shops
During an inspection, key points are examined: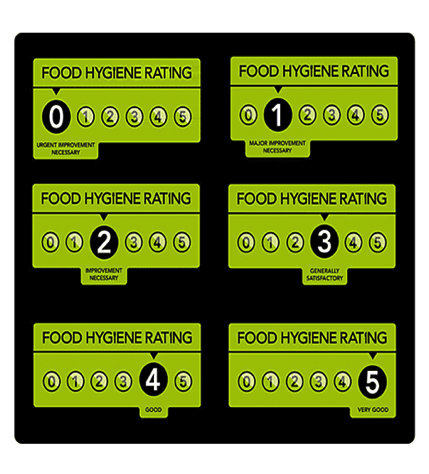 1.Practices: How hygienically the food is handled, prepared, cooked, re-heated, cooled and stored.
2.Structure: The condition of the structure of the buildings, the cleanliness, layout, lighting and ventilation.
3.Management: How the business manages and records what it does to make sure food is safe, including having a completed documented food safety management system, the previous history of compliance in the business and staff training.
It enforces businesses to be even more careful about food safety and gives consumers peace of mind.
Will we see scores on the doors introduced all over Ireland?