What's in the new revamped chicken nugget?
The fast food giant has reportedly removed artificial preservatives from the Mc Nugget recipe and sales have risen as a result.
The original Chicken Mc Nuggets are made from minced chicken rather than whole pieces. Mc Donald's are trying to catch up with changing tastes of its customers.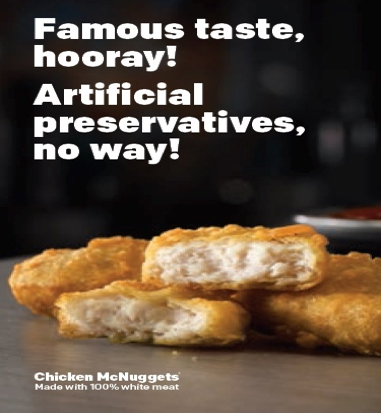 Evidentially, using higher quality ingredients can result in:
– Happier customers.
– Higher sales.
Chicken nuggets are particularly popular with children and parents are becoming more concerned about what they are feeding their kids.
The change in the Mc Nuggets recipe certainly reflects the sensitivities of parents in particular.